MAKING COMPLEMENTARY FOOD USING A MIXTURE OF MUNG BEANS SPROUTS AND MORINGA LEAF FLOUR
Abstract
The adduction of the complementary food which is not sufficiently nutritional in quality and quantity has an impact on malnutrition, especially for children under 2 years. One of the local food ingredients that can be used as Complementary food is mung beans and Moringa leaves. This study aims to determine the quality characteristics of complementary food Instant Powder by using a mixture of mung bean sprouts flour and Moringa leaf flour as complementary food. This type of research is an experiment in the field of food carried out in the laboratory. Instant powder formulation using a mixture of mung bean sprouts flour and Moringa leaf flour that is F1 (80: 5), F2 (77,5: 7,5), F3 (75:10), and F4 (72,5: 12,5) , the rest is added full cream milk and refined sugar 10 and 5 grams each to provide 100 grams of instant powder. The quality characteristics analyzed are nutrient content, physicality, and acceptability, then the best formula is determined using the effectiveness index method. The results showed that the instant complementary food powder formula was the best with calculated values (Nh = 0.51), namely formula 1 with protein content of 22.8 grams, fat 13.04 grams, fiber 2.55%, energy 429.7 kcal, water content 5.378%, and ash content 2.36%, physical characteristics of instant powder kamba density 0.6 g / ml, boiling power 1: 2.5 and rehydration time 23-30 seconds, and instant powder water absorption was obtained the results were 2 ml / g, and the acceptability from the aspect of color was 93.3%, texture 93.3%, aroma 60%, and flavor 63.3%. It can be concluded that fomula 1 complementary food  instant powder using a mixture of mung bean sprouts and moringa leaf flour is close to the national standards that have been set.
Keywords
Instant Powder, complementary milk (MP-ASI), Moringa leaf flour
DOI:
https://doi.org/10.32382/mgp.v25i2.408
Refbacks
There are currently no refbacks.
Copyright (c) 2019 Media Gizi Pangan

This work is licensed under a
Creative Commons Attribution-NonCommercial-NoDerivatives 4.0 International License
.
Published By : Poltekkes Kemenkes Makassar Jurusan Gizi
Office : Jl. Paccerakkang KM. 14 Daya, Makassar, South Sulawesi, 90242  View on Google Maps
Email  :  mediagizipangan@poltekkes-mks.ac.id
INDEXING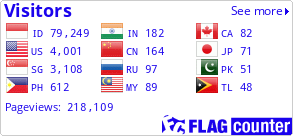 View My Stats