Pengetahuan dan Kepatuhan Konsumsi TTD Terhadap Tingkat Anemia pada Ibu Hamil di Puskesmas Marusu
Abstract
ABSTRACT
Anemia is one of the public health nutritional problems, especially in pregnant women with hemoglobin levels less than 11.0 g/dL, due to iron deficiency which results in impaired red blood cell formation. Several factors that can cause anemia in pregnancy include the level of knowledge, economic status, and adherence to consumption of Fe tablets. The purpose of this study was to determine the relationship between knowledge and compliance of mothers taking iron tablets with the incidence of anemia in pregnancy. The type of research used is analytic observational research with a cross sectional study design. This research was conducted in 2 villages, namely Nisombalia Village and Bontomatenne Village, the working area of the Marusu Health Center, Maros Regency in April 2021. The technique for taking the subject of this research was purposive sampling with a total of 10 anemic pregnant women as subjects. The data was collected by interviewing the method of compliance with TTD consumption in pregnant women and filling out the knowledge questionnaire of pregnant women. The data was analyzed by Fisher's Exact Test using SPSS. The results in this study were 80% of pregnant women with low knowledge of 10 subjects with moderate levels of anemia and 80% of pregnant women did not comply with taking blood-added tablets with moderate levels of anemia. Based on statistical tests, there was a relationship between knowledge and adherence to iron supplement consumption of pregnant women with the incidence of anemia (p = 0.022). The conclusion in this study is that there is a significant relationship between maternal knowledge and the incidence of anemia experienced by pregnant women and adherence to iron supplement consumption with the incidence of anemia in pregnant women in the working area of the Marusu Health Center.
Keywords: Anemia, Iron Tablets, Knowledge
 ABSTRAK
Anemia merupakan salah satu masalah gizi kesehatan masyarakat terutama pada ibu hamil dengan kadar hemoglobin kurang dari 11,0 g/dL, dikarenakan kekurangan zat besi yang mengakibatkan proses pembentukan sel darah merah terganggu. Beberapa faktor yang dapat menyebabkan terjadinya anemia kehamilan diantaranya tingkat pengetahuan, status ekonomi, dan kepatuhan konsumsi tablet Fe. Tujuan penelitian ini untuk mengetahui hubungan antara pengetahuan dan kepatuhan ibu minum tablet besi dengan kejadian anemia pada kehamilan. Jenis penelitian yang digunakan yaitu penelitian observasional analitik dengan design cross sectional study. Penelitian ini dilakukan di 2 desa yaitu Desa Nisombalia dan Desa Bontomatenne wilayah kerja Puskesmas Marusu Kabupaten Maros pada bulan April 2021. Teknik pengambilan subjek peenelitian ini yaitu purposive sampling degan total subjek ibu hamil anemia berjumlah 10 orang. Pengumpulan data dilakukan dengan metode wawancara kepatuhan konsumsi TTD pada ibu hamil dan pengisian kusioner pengetahuan ibu hamil. Data dianalisis dengan Fisher's Exact Test menggunakan SPSS. Hasil dalam penelitian ini yaitu dari 10 subjek sebanyak 80% ibu hamil dengan pengetahuan kurang dengan tingkat anemia sedang dan sebanyak 80% ibu hamil tidak patuh mengkonsumsi tablet tambah darah dengan tingkat anemia sedang. Berdasarkan uji statistik terdapat hubungan antara pengetahuan dan kepatuhan konsumsi suplemen zat besi ibu  hamil dengan kejadian anemia (p=0,022). Kesimpulan dalam penelitian ini adanya hubungan yang signifikan antara pengetahuan ibu dengan kejadian anemia yang dialami oleh ibu hamil dan kepatuhan konsumsi TTD dengan kejadian anemia pada ibu hamil di wilayah kerja Puskesmas Marusu.
Kata kunci: Anemia, Pengetahuan, TTD
DOI:
https://doi.org/10.32382/mgp.v28i2.2344
Refbacks
There are currently no refbacks.
Copyright (c) 2021 Media Gizi Pangan

This work is licensed under a
Creative Commons Attribution-NonCommercial-NoDerivatives 4.0 International License
.
Published By : Poltekkes Kemenkes Makassar Jurusan Gizi
Office : Jl. Paccerakkang KM. 14 Daya, Makassar, South Sulawesi, 90242  View on Google Maps
Email  :  mediagizipangan@poltekkes-mks.ac.id
INDEXING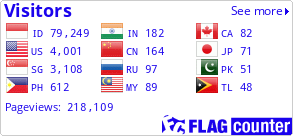 View My Stats