Acceptance and Nutrient Macro Snack Bar Purple Yam and Cowpea
Abstract
Nutritional problems in Indonesia are still a serious health problem, especially over nutrition and diabetes mellitus. One effort that can be done in the management of diabetes mellitus is to regulate the diet or diet properly which aims to prevent blood sugar from rising dramatically. This can be done by consuming foods that are low in the glycemic index by utilizing purple yam into flour in the form of a snack bar. Cowpea has a high protein and contains amino acids that are important to the body by considering the nutritional value, benefits and acceptability. This study aims to determine the acceptability and analysis of the macro nutrient content of purple yam snack bars (Dioscorea alata) and cowpea (Vigna unguiculata). The research design was pre-experimental with the design of one shot group design. Acceptance was assessed based on a hedonic test of 30 panelists. The results of the best acceptability were analyzed for protein nutritional value using the micro kjedahl method, soxhlet method fat analysis, and carbohydrate analysis of the luff schroll method. Then presented in the form of tables and narratives. The results showed that the highest acceptability of panelists against snack bars was formula 1 with 80% purple yam flour addition and 20% cowpea. Based on the highest color aspect is formula 4, the aroma and texture aspects of formula 1 and the flavor aspect of formula 3. The nutritional content of proteins, fats and carbohydrates are 2.008 grams, 4.916 grams and 9.71 grams respectively. It is recommended to test crispness and shelf life. It is better to test snack bars for people with diabetes mellitus to see whether there is an increase in blood sugar.
Keywords
acceptability, macro nutrition, cowpea, snack bar, purple yam
DOI:
https://doi.org/10.32382/mgp.v25i2.387
Refbacks
There are currently no refbacks.
Copyright (c) 2019 Media Gizi Pangan

This work is licensed under a
Creative Commons Attribution-NonCommercial-NoDerivatives 4.0 International License
.
Published By : Poltekkes Kemenkes Makassar Jurusan Gizi
Office : Jl. Paccerakkang KM. 14 Daya, Makassar, South Sulawesi, 90242  View on Google Maps
Email  :  mediagizipangan@poltekkes-mks.ac.id
INDEXING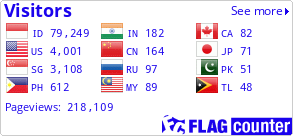 View My Stats