SUBSTITUSI BEKATUL PADA PEMBUATAN BISKUIT TERHADAP PENINGKATAN KADAR SERAT SEBAGAI JAJANAN TINGGI SERAT
Abstract
ABSTRACT
Obesity in Indonesia is still a serious health problem. The accelerating progress of The Times has resulted in unhealthy diet changes. One of the most common habits of ingesting high fat but low fiber. The bran is one of the high-fiber food items that can be used as a high fiber alternative food. One of a food products that can be served as food or a high fiber snack that is a biscuit in substitution. The study was intended to determine the effect of the substitution of the paste in the making of biscuits in the increase in fiber levels as high fiber snacks. Research design is an experiment with the posstest only design group. The fiber analysis uses the crude fiber method to measure the fiber level of the biscuit with a concentration of 0%, 10%, 20%, and 30%. Studies indicate that the higher the concentration of these added amounts to the higher the concentration of the fibers. Crackers with the highest fiber substitution 30% concentrations with a rate of 28.37%. Bran biscuits could be recommended for snacks or high fiber snacks. It is recommended to develop food products with beshed food and analyze other nutrients.
References
DAFTAR PUSTAKA
Andarwulan, N., Kusnandar, F. & Herawati, D. (2011). Analisis Pangan. Penerbit Dian Rakyat. Jakarta.
Astawan M. (2009). Sehat dengan Hidangan Kacang dan Biji-bijian. Jakarta; Penebar Swadaya.
Badan Pusat Statistik. (2018). Produksi Padi Tahun 2018.
Kandou. (2009). Makanan Etnik Minahasa dan Kejadian Penyakit Jantung Koroner. Jurnal Kesehatan Masyarakat. Vol 4, No. 1. Hal 42-48.
Kurniawati, L. (2010). Pemanfaatan Bekatul Dan Ampas Wortel (Daucus Carota) Dalam Pembuatan Cookies. Jurnal Teknologi Hasil Pertanian, Vol. III, No.2, Agustus 2010.
Kusumastuti, K. & Ayustaningwarno,F. (2013). Pengaruh Penambahan Bekatul Beras Merah Terhadap Kandungan Gizi, Aktivitas Antioksidan dan Kesukaan Sosis Tempe. Jurnal of Nutrition College, Volume 2, Nomor 1, Tahun 2013, Hal 27-34.
Riset Kesehatan Dasar (RISKESDAS). (2018). Jakarta: Badan Penelitian dan Pengembangan Kesehatan, Departemen Kesehatan, Republik Indonesia.
Santawati, F. (2010). Hubungan asupan serat dengan beberapa faktor resiko penyakit kardiovaskuler. Artikel Penelitian. Fakultas Kedokteran Universitas Diponegoro, Semarang.
Susanto, D. (2011). Potensi Bekatul Sebagai Sumber Antioksidan Dalam Produk Selai Kacang. Artikel Penelitian. Fakultas Kedokteran Universitas Diponegoro, Semarang.
DOI:
https://doi.org/10.32382/mgp.v26i2.1026
Refbacks
There are currently no refbacks.
Copyright (c) 2019 Media Gizi Pangan

This work is licensed under a
Creative Commons Attribution-NonCommercial-NoDerivatives 4.0 International License
.
Published By : Poltekkes Kemenkes Makassar Jurusan Gizi
Office : Jl. Paccerakkang KM. 14 Daya, Makassar, South Sulawesi, 90242  View on Google Maps
Email  :  mediagizipangan@poltekkes-mks.ac.id
INDEXING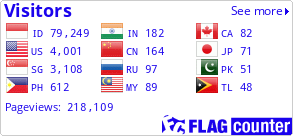 View My Stats