DAYA TERIMA DAN KANDUNGAN KALSIUM ZAT BESI STICK SUBSTITUSI TEPUNG IKAN TERI DENGAN TEPUNG TEMPE
Abstract
ABSTRACK
School-age children (7-9) years are experiencing a growth phase. Growth of children during this period includes weight gain, height, and development in the vital organs of the child, so that adequate nutrition is needed to support the growth and development of children. One of the nutrients needed for growth is calcium and iron. The aim of this study are to determine the acceptability and analysis of calcium and iron in the substitute sticks of white anchovy flour and tempe flour. This type of research is Pre Experimental with 'one group design' research design. Receiving power was assessed based on the hedonic test of 35 panelists. The best received power results are then carried out laboratory tests to analyze calcium and iron content. Data is presented in the form of frequency distribution tables and narratives.The results showed that the best panelists received a stick of 10% white anchovy flour substitution and 20% tempe flour. Color panelists 54.3%, texture aspects 68.6%, aspects 42.9%. The results of the calisum analysis were 329.23 mg/kg and iron liked the aspect aspect 206.16 mg/kg. The conclusion is sticks with a concentration of 10% white anchovy and 20% tempe flour are most preferred by panelists in terms of color, texture, aroma and taste.
References
DAFTAR PUSTAKA
Amrullah, Fahmi. (2012). Kadar Protein dan Ca pada Ikan Teri Asin Hasil Pangasinan dengan Abu Pelapah Kelapa. Naskah Publikasi Ilmiah. Surakarta; Universitas Muhammadiyah Surakarta
Arisman MB. (2010). Buku Ajar Ilmu Gizi Dalam Daur Kehidupan Edisi 2. Jakarta; Buku Kedokteran EGC
Badan Pengawas Obat dan Makanan (BPOM). (2009).Sistem Keamanan Pangan Terpadu Jajanan Anak Sekolah. http://bpom.go.id. (Diakses, 10 Januari 2019)
Bastian F, Ishak E , Tawali A.B, Bilang M. (2013). Daya Terima dan Kandungan Zat Gizi Formula Tepung Tempe dengan Penambahan Semi Refined Carrageenan (SRC) dan Bubuk Kakao. Jurnal Aplikasi Teknologi Pangan. Volume 2 (1)
Herijulianti E. (2002). Pendidikan Kesehatan Gigi. Jakarta; EGC
Faroj, M.N. (2019). Pengaruh Substitusi Ikan Teri (Stolephorus Commersoni) dan Tepung Kacang Merah (Vigna Angularis) Terhadap Daya Terima dan Kandungan Protein Pie Mini. Media Gizi Indonesia. Volume 14 (1)
Fellows, P.J. 2014. Teknologi Pengolahan Pangan Prinsip dan Praktik. Jakarta; Penerbit Buku Kedokteran EGC
Khosman A. (2013). Tumbuh Kembang dan Pola Asuh Anak. Bogor; IPB Press
Nugraha, Y.A. (2016). Kualitas Non Flaky Crackers dengan Substitusi Tepung Sukun dan Tepung Ikan Teri Nasi (Stolephorus sp). Skripsi. Fakultas Teknobiologi Universitas Atma Jaya Yogyakarta
Parama, Criatika. (2018). Hubungan Antara Kecukupan Asupan Kalsium dan Zat besi Terhadap Status Gizi pada Anak di Sekolah Negeri Pabelan 01 Kartasura. Skripsi. Fakultas Ilmu Kesehatan Universitas Muhammadiyah Surakarta
Pradimurti. (2007). Pengaruh Pengolahan Terhadap Nilai Gizi Pangan. Bogor; Institut Pertania Bogor
Setyaningsih D, dkk. (2010). Analisis Sensori untuk Industri Pangan dan Agro. Bogor; Institut Pertanian Bogor
Winarno. (2004). Kimia Pangan dan Gizi. Jakarta; PT. Gramedia Pustaka Utama.
DOI:
https://doi.org/10.32382/mgp.v26i2.1027
Refbacks
There are currently no refbacks.
Copyright (c) 2019 Media Gizi Pangan

This work is licensed under a
Creative Commons Attribution-NonCommercial-NoDerivatives 4.0 International License
.
Published By : Poltekkes Kemenkes Makassar Jurusan Gizi
Office : Jl. Paccerakkang KM. 14 Daya, Makassar, South Sulawesi, 90242  View on Google Maps
Email  :  mediagizipangan@poltekkes-mks.ac.id
INDEXING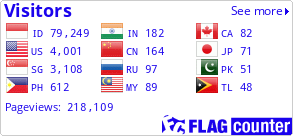 View My Stats