Acceptance of Traditional Foods (Barobbo) for Primary School Children Student
Abstract
Barobbo is a typical Bugis food made from corn by adding vegetables and animal dishes. Barobbo is a food rich in protein, vitamins, and minerals which are needed by the body. This research aims to determine the acceptance of traditional food (Barobbo) for the student in primary school. The Research is conducted by a laboratory test. The research was testing on the untrained student which are Primary School of Berbantuan Muhammadiayah II Berua, Grade IV around 30 students. The data of the research analysis was using independent sample t-test with SPSS program. The results showed that the acceptance of this traditional food (Barobbo) which was made by using yellow corn was mostly good for 17 people (57%) and less for 13 people (43%). The acceptance of traditional food was made by using white corn was mostly good for 27 people (90%) and less for 3 people (10%). The statistical result of the test shows that there was a different level of acceptance to the students by using 2 different types of corn. Comparison between yellow and white corn is p<0,05 (0.032). The recommendation for this traditional food (Barobbo) is used as an alternative to PMT-AS, in addition to the ingredients which is very familiar among the people already. beside that this traditional food barobbo has a high nutritional content.
Keywords
Acceptance, Barobbo
DOI:
https://doi.org/10.32382/mgp.v25i2.390
Refbacks
There are currently no refbacks.
Copyright (c) 2019 Media Gizi Pangan

This work is licensed under a
Creative Commons Attribution-NonCommercial-NoDerivatives 4.0 International License
.
Published By : Poltekkes Kemenkes Makassar Jurusan Gizi
Office : Jl. Paccerakkang KM. 14 Daya, Makassar, South Sulawesi, 90242  View on Google Maps
Email  :  mediagizipangan@poltekkes-mks.ac.id
INDEXING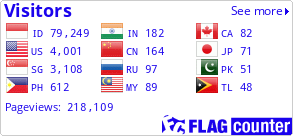 View My Stats