Acceptability of Dangke Cookies with the Substitution of Raja Banana Flour as Supplementary Feeding for Toddlers Aged 24-59 Months
Abstract
Malnutrition in toddlers is a form of nutritional problems in Indonesia which are influenced by environmental factors such as food intake. Malnutrition in toddlers affects the physical disruption, decreased intelligence and productivity when adults. One way to overcome the problem of malnutrition in toddlers is with Supplementary Feeding. Food products that are attractive, easy to digest, and fulfill the nutrition needs of toddlers. This dangke cookies substitution of Raja Banana Flour is modified from typical local food ingredients from Enrekang, namely Dangke which is rich of animal protein content and substitution of Raja Banana Flour which gives a good influence on the physical properties and taste of cookies. This study aims to know the acceptability of Dangke Cookies with the substitution of Raja Banana flour as supplementary feeding for toddlers aged 24-59 months, with substitution of plantain flour 50%, 30% and 0%. This type of research was Pre-Experiment with post-test group design. The rather trained panelists used were third-grade students and four-year Nutrition Department of Makassar Health Polytechnic. Statistical analysis of the preference test using the Kruskall Wallis test was followed by the Mant Whitney test. The results of this research showed that there were significant effects on aspects of color and texture, and did not give a significant different effect on the taste and aroma aspects. Based on the total test score of the acceptability Dangke Cookies, the most like of panelists were the Dangke coockies substitution of Raja banana flour with concentration 50%, followed by a 30% concentration and finally the 0% concentration.The conclusion from the research results that the best Dangke Cookies with Raja Banana Flour Substitution in terms of color and texture are concentrations of 30% and 50%.
Keywords
Acceptability, Dangke Cookies, Raja Banana Flour, Supplementary feeding
DOI:
https://doi.org/10.32382/mgp.v26i2.393
Refbacks
There are currently no refbacks.
Copyright (c) 2019 Media Gizi Pangan

This work is licensed under a
Creative Commons Attribution-NonCommercial-NoDerivatives 4.0 International License
.
Published By : Poltekkes Kemenkes Makassar Jurusan Gizi
Office : Jl. Paccerakkang KM. 14 Daya, Makassar, South Sulawesi, 90242  View on Google Maps
Email  :  mediagizipangan@poltekkes-mks.ac.id
INDEXING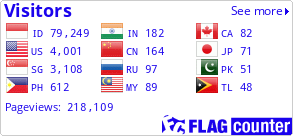 View My Stats