Acceptability And Shelf Life Of Biscuit With Substitution Of Tuna Fish
Abstract
Nutritional problems in Indonesia is still a serious health problem, especially of malnutrition and stunting. One of the efforts to improve the pattern of food consumption that aimed to overcome the malnutrition among the community, especially proteins, vitamins and minerals is by utilizing the tuna fish innards into fish meal innards in the form of biscuit. This study aims to know the acceptability and the shelf life of the biscuits with substitution of tuna fish innards. The method of research was pre experimental study with one shot group design. Acceptability was assessed by hedonic test among 35 panelists. Furthermore, the best formula was tested for critical moisture content to know it shelf life and the result was presented in tabular and narrative form. The results showed that the best panelist acceptance of biscuits with substitution of tuna starch ingredients was formula X02 (5% of tuna fish innards). In addition, there were about 54%, 66%, 77%, and 71% of panelist like the taste, scent, color and texture of the selected formula, respectively. The result of critical water content showed the biscuit has 48 days or 1,6 months of shelf life. For further study, it is suggested to make biscuits with 5% formula of tuna fish innards. Finally, various shelf life measurement might be consider.
Keywords
Acceptability, biscuit, shelf life, tuna fish innards
DOI:
https://doi.org/10.32382/mgp.v25i2.395
Refbacks
There are currently no refbacks.
Copyright (c) 2019 Media Gizi Pangan

This work is licensed under a
Creative Commons Attribution-NonCommercial-NoDerivatives 4.0 International License
.
Published By : Poltekkes Kemenkes Makassar Jurusan Gizi
Office : Jl. Paccerakkang KM. 14 Daya, Makassar, South Sulawesi, 90242  View on Google Maps
Email  :  mediagizipangan@poltekkes-mks.ac.id
INDEXING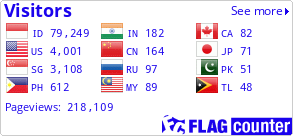 View My Stats