Hubungan Asupan Natrium dan Status Gizi Terhadap Tingkat Hipertensi Pada Pasien Rawat Jalan Di RSUD Kota Makassar
Abstract
Hypertension is a big problem, not only in western countries but also in Indonesia. Every year hypertension or high blood pressure contributes to the deaths of nearly 9.4 million people due to heart disease and stroke and if combined these two diseases are the number one cause in the world.
This study aims to analyze the relationship between sodium intake and nutritional status to the level of hypertension in outpatients in RSUD Makassar City. This study used cross sectional study design. The sample is outpatient of RSUD Makassar City. Data of sodium intake and nutritional status were obtained by recall 1x24 hours and anthropometry measurement, while blood pressure data were obtained from patient rekammedic data. The results showed that samples with normal sodium intake tended to have mild hypertension that was 12 people (85,7%) while sample with sodium intake was more likely to have moderate hypertension that is 12 people (75%). Samples of normal nutritional status with mild hypertension tends to be 12 people (80%) while the sample with abnormal nutritional status tend to have moderate hypertension is 11 people (73,3%). The relationship between sodium intake and nutritional status to hypertension level. It is recommended to hospital nutritionists to provide further consultation on low-salt diet as well as improved nutritional status. In addition there is also a further understanding of hypertensive patients about the cause of hypertension to be more vigilant against hypertension disease.
Keywords
sodium intake, nutritional status, hypertension level
References
Almatsier S, 2009. Prinsip Dasar Ilmu Gizi. Jakarta; PT Gramedia Pustaka Utama
Almatsier S, 2010. Penuntun Diet, Edisi Baru. Jakarta; Kompas Gramedia
Amrullah A, 2010. Hipertensi. http://blogkesmas.blogspot.co.id/2010/11/definisi-etiologi-dan-mekanisme.html
Anggara F. H. D, 2013. Faktor-Faktor Yang Berhubungan Dengan Tekanan Darah. Prodi S1 Kesehatan Masyarakat, Stikes MH. Thamrin.
Annisah C, dkk., 2011. Gambaran Pola Makan Pada Penderita Hipertensi Yang Menjalani Rawat Inap Di Irna F RSUD Syarifah Ambani Rato Ebu Kabupaten Bangkalan Madura. Prodi DIII Keperawatan, STIKES Yarsi Surabaya.
Atun L, dkk. 2014. Asupan Sumber Natrium, Rasio Kalium Natrium, Aktivitas Fisik, Dan Tekanan Darah Pada Pasien, MGMI. Volume 6.
Ilkafah, 2016. Perbedaan Penurunan Tekanan Darah Lansia Dengan Obat Anti Hipertensi Dan Terapi Rendam Air Hangat Di Wilayah Puskesmas Antara Tamalanrea Makassar. Fakultas Kedokteran, Universitas Hasanuddin.
Kautsar.F, Aminuddin Syam, Abdul Salam, 2013. Hubungan Status Gizi, Asupan Natrium Dan Kalium Dengan Tekanan Darah Pada Mahasiswa Universitas Hasanuddin Angkatan 2013. Prodi ilmu gizi FKM, Universitas Hasanuddin.
Manampiring A. E, 2008. Hubungan Status Gizi Dan Tekanan Darah Pada Penduduk Usia 45 Tahun Ke Atas Di Kelurahan Pakowa Kecamatan Wanea Kota Manado. Laporan Penelitian. Fakultas Kedokteran Universitas Sam Ratulangi Manado.
Mayasari, M., 2008. Natrium, Kalium, dan Hipertensi. Fakultas Kedokteran Universitas Gadjah Mada. Available from: http://dietsehat.wordpress.com/.
Mustamin, 2010. Asupan Natrium, Status Gizi Dan Tekanan Darah Usia Lanjut. Media Gizi Pangan, Volume IX, Edisi 1.
(diakses, 15 Desember 2015)
Pusparani.ID, 2016. Gambaran Gaya Hidup Pada Penderita Hipertensi. Fakultas Kedokteran, UIN Syarif Hidayatullah Jakarta.
Wardlaw, G.M. et al, 2004. Perspectives in Nutrition. Sixth Edition. McGraw Hill, 383-386.
Widyaningrum A.T. 2014. Hubungan asupan natrium, kalium, magnesium, dan status gizi dengan tekanan darah pada lansia di kelurahan makamhaji kecamatan kartasura. Skripsi. Fakultas Ilmu Kesehatan Universitas Muhammadiyah Surakarta.
Yeni y. dkk 2010. Faktor-Faktor Yang Berhubungan Dengan Kejadian Hipertensi Pada Wanita Usia Subur Di Puskesmas Umbulharjo I Yogyakarta. Kesmas Volume 4.
DOI:
https://doi.org/10.32382/mgp.v25i1.52
Refbacks
There are currently no refbacks.
Copyright (c) 2018 Media Gizi Pangan

This work is licensed under a
Creative Commons Attribution-NonCommercial-NoDerivatives 4.0 International License
.
Published By : Poltekkes Kemenkes Makassar Jurusan Gizi
Office : Jl. Paccerakkang KM. 14 Daya, Makassar, South Sulawesi, 90242  View on Google Maps
Email  :  mediagizipangan@poltekkes-mks.ac.id
INDEXING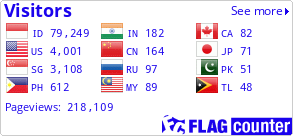 View My Stats