THE INFLUENCE OF GIVING THE METHOD OF EXTENSION TO KNOWLEDGE MOTHER OF TODDLER ABOUT STUNTING
Abstract
Stunting is a disease that during the last 10 years in Southeast Sulawesi showed a significant increase in prevalence. Various programs have been launched to reduce the incidence of this case and some regions have shown a decline. However, the decrease that occurred was very small, therefore it needed an appropriate method so that the stunting eradication program could be implemented properly. This study aims to determine the effect of providing counseling methods on the knowledge of mothers of children under five about stunting. Counseling methods used in this study are simulation, leafleat and individual or individual methods. This type of research is a quasi-experimental, which consists of four groups, namely groups given counseling with simulation methods, leafleats, individuals and groups that are not given treatment. The population in this study were all mothers of stunted children of 84 people. The sample size was 57 respondents, taken by proportional stratified random sampling. Data were analyzed descriptively and inferentially. The results showed that there was an effect of counseling by simulation and leafleat methods (p-value <0.05) on the mother's knowledge of stunting while the individual method had no significant effect on the mother's knowledge of stunting (p-value = 0.107> 0.05) . Therefore, the simulation and leafleat counseling methods are expected to be one of the counseling methods in implementing stunting eradication.
Keywords
Counseling, knowledge and Stunting
References
ABIDIN, A., TASNIM, T., FATMAWATI, F. & BANUDI, L. 2018. FAKTOR RISIKO WASTING DALAM PENERAPAN FULL DAY SCHOOL PADA ANAK DI PAUD PESANTREN UMMUSABRI KENDARI. Jurnal Penelitian Kesehatan" SUARA FORIKES"(Journal of Health Research" Forikes Voice"), 9, 263-268.
ANDARMOYO, S. 2015. Pemberian Pendidikan Kesehatan Melalui Media Leaflet Efektif dalam Peningkatan Pengetahuan Perilaku Pencegahan Tuberkulosis Paru di Kabupaten Ponorogo. Seminar "Inovasi Pembelajaran untuk Pendidikan Berkemajuan," FKIP Universitas Muhamadiah Ponorogo.
ANDARMOYO, S. Pemberian pendidikan kesehatan melalui media leaflet efektif dalam peningkatan pengetahuan perilaku pencegahan tuberkulosis paru di kabupaten ponorogo. Seminar Nasional Pendidikan 2015, 2019. 600-605.
BANUDI, L. 2013. Gizi Kesehatan Reproduksi, Jakarta: , EGC.
BANUDI, L., ISCHAK, W. I., KORO, S. & LEKSONO, P. 2018. PREDICTION MODEL OF OBESITY AMONG TEACHERS IN SENIOR HIGH SCHOOL IN KENDARI. Belitung Nursing Journal, 4, 411-419.
DINKES.SULTRA 2018. Profil Kesehatan Provinsi Sulawesi Tenggara Tahun 2015.
ELIANA, A. & FRIDAYANTI, W. 2012. PERBEDAAN RERATA PENGETAHUAN IBU HAMIL SEBELUM DAN SESUDAH MENGIKUTI KELAS IBU HAMIL DI PUSKESMAS WANGON II KABUPATEN BANYUMAS TAHUN 2012. Bidan Prada: Jurnal Publikasi Kebidanan Akbid YLPP Purwokerto, 3.
FAUZIAH, A. N., MAESAROH, S. & SULISTYORINI, E. 2017a. PENGGUNAAN LEAFLET TERHADAP PENINGKATAN PENGETAHUAN TENTANG PEMERIKSAAN PAYUDARA SENDIRI. Gaster: Jurnal Kesehatan, 15, 204-215.
FAUZIAH, A. N., MAESAROH, S. & SULISTYORINI, E. 2017b. Penggunaan Leaflet Terhadap Peningkatan Pengetahuan Tentang Pemeriksaan Payudara Sendiri. Gaster| Jurnal Ilmu Kesehatan, 15, 204-215.
GANI, H. A., ISTIAJI, E. & KUSUMA, A. I. 2014. Perbedaan Efektivitas Leaflet dan Poster Produk Komisi Penanggulangan AIDS Kabupaten Jember Dalam Perilaku Pencegahan HIV/AIDS. IKESMA, 10.
GRAFIKA, D., SABILU, Y. & MUNANDAR, S. 2018. Faktor Risiko Kurangnya Perilaku Hidup Bersih dan Sehat (PHBS) Tatanan Rumah Tangga terhadap Kejadian Diare pada Balita di Wilayah Kerja Puskesmas Benu-Benua Kota Kendari Tahun 2017. Jurnal Ilmiah Mahasiswa Kesehatan Masyarakat, 2.
KEMENKES, R. 2018. Hasil utama RISKESDAS 2018. Kementrian Kesehatan Badan Penelitian dan Pengembangan Kesehatan. Jakarta.
NOTOATMODJO, S. 2007. Promosi kesehatan dan ilmu perilaku.
NOTOSISWOYO, M. 2014. Penggunaan VCD dan Leaflet untuk peningkatan pengetahuan, sikap, dan perilaku siswa dalam pencegahan kecelakaan sepeda motor. Kesmas: National Public Health Journal, 8, 373-379.
PANCAWATI, N. L. P. S. A. & DAMAYANTI, S. 2016. PENGARUH PENDIDIKAN KESEHATAN TERHADAP PENGETAHUAN DETEKSI DINI DMPADA MASYARAKAT DI PEDUKUHAN NGEMPLAKKARANG JATI KELURAHAN SINDUADI MLATI SLEMANYOGYAKARTA. Jurnal Keperawatan Respati Yogyakarta, 3.
SUHERTUSI, B., DESMIWARTI, D. & NURJASMI, E. 2015. Pengaruh media promosi kesehatan tentang ASI eksklusif terhadap peningkatan pengetahuan ibu di wilayah kerja Puskesmas Lubuk Begalung Padang Tahun 2014. Jurnal Kesehatan Andalas, 4.
SUSANTO, Y. & ALFIAN, R. 2017. Perbaikan Perilaku Dan Tekanan Darah Pasien Hipertensi Di Rsud Dr. H. Moch. Ansari Saleh Banjarmasin Setelah Pemberian Leaflet Edukasi Hipertensi Dan Terapinya. Jurnal Ilmiah Manuntung, 1, 140-144.
TRIHONO, T., ATMARITA, A., TJANDRARINI, D. H., IRAWATI, A., NURLINAWATI, I., UTAMI, N. H. & TEJAYANTI, T. 2015. Pendek (stunting) di Indonesia, masalah dan solusinya. Lembaga Penerbit Badan Litbangkes.
DOI:
https://doi.org/10.32382/mgp.v27i1.1361
Refbacks
There are currently no refbacks.
Copyright (c) 2020 Media Gizi Pangan

This work is licensed under a
Creative Commons Attribution-NonCommercial-NoDerivatives 4.0 International License
.
Published By : Poltekkes Kemenkes Makassar Jurusan Gizi
Office : Jl. Paccerakkang KM. 14 Daya, Makassar, South Sulawesi, 90242  View on Google Maps
Email  :  mediagizipangan@poltekkes-mks.ac.id
INDEXING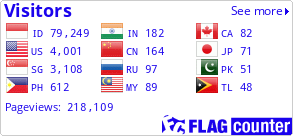 View My Stats