GAMBARAN KEPUASAN PASIEN RAWAT INAP INTERNA PADA PELAYANAN MAKANAN DI RUMAH SAKIT UMUM DAERAH KOTA MAKASSAR
Abstract
Abstract
Food served in a hospital must be able to realize its quality so that it can be consumed by patients. One of the factors causing endless consumption of food is patient satisfaction in food service. The purpose of this study was to determine the description of inpatient satisfaction at food service at the Makassar City General Hospital. This type of research is observational research that uses a survey approach. It was conducted in Makassar City Hospital in March - May 2019. The sample in this study was 40 inpatient internals taken by purposive sampling according to the specified criteria. Data were collected using a questionnaire, data were processed using computers, primary data were analyzed descriptively based on frequency distribution. The results of this study showed that inpatients at the internal department of food service in Makassar City Hospital based on the aspect of taste generally expressed satisfaction on the morning menu (77.5%), and 22.5% who were not satisfied. Day and night menus generally satisfied patients (97.5%) based on taste, appearance (≥ 95%), texture aspects (aspek 95%), various aspects of the menu (≥ 95%). In general, patients are satisfied with food service at Makassar City Hospital, but there are still 22.5% of patients who are dissatisfied with the morning menu that is served.
 Keywords: patient satisfaction, food service
DOI:
https://doi.org/10.32382/mgp.v27i1.1485
Refbacks
There are currently no refbacks.
Copyright (c) 2020 Media Gizi Pangan

This work is licensed under a
Creative Commons Attribution-NonCommercial-NoDerivatives 4.0 International License
.
Published By : Poltekkes Kemenkes Makassar Jurusan Gizi
Office : Jl. Paccerakkang KM. 14 Daya, Makassar, South Sulawesi, 90242  View on Google Maps
Email  :  mediagizipangan@poltekkes-mks.ac.id
INDEXING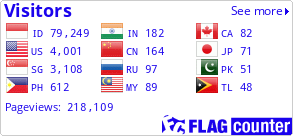 View My Stats