SNAKE AND LADDER GAME AS AN EDUCATIONAL MEDIA OF BALANCED NUTRITION GUIDELINES ON KNOWLEDGE AND ATTITUDE AMONG NURUSSALAM ISLAMIC ELEMENTARY SCHOOL STUDENTS
Abstract
Elementary School children (7 – 12 years old) are the age group who still experiencing growth and development also adequate nutritional that suitable to support it. Children having poor eating habits lead to many nutritional need can not be fulfilled optimally. To optimalize the promotion of balanced nutrition massage to the community, community-based Communication, information, and education are needed. The role of nutrition education by using media is to help the prosess of sending nutritional messages and motivate the target person so that the nutritional message given can be well recived. Method : used quasi experimental with pre-post test control group design with respondents each group 41 students. The analysis data was tested using Wilcoxon and Mann Whitney.
There was significant differences in the knowledge and attitude average of snake and ladder Media group from pretest and postest (p=0.003) and  (p=0.006). There was significant differences in the knowledge in the media lectures from pretest and postest (p=0.000) difference and there was no significant difference in the attitude (p=0.442). There was no significant difference of knowledge between snakes and ladders with a lecture (p=0.063) and there was a significant difference in the attitude (p=0.014). The snake-ledder game media with lecture method increase the knowledge and attitude. But the lecture methode only increased the knowledge.
Keywords: attitude, balanced nutrition guidelines, knowledge, snakes and ladders game.
References
Anindita, N, S. 2017. Pengaruh edukasi media ular tangga terhadap pengetahuan dan sikap remaja dalam upaya pencegahan dan sikap remaja dalam upaya pencegahan seks pranikah di smpn 1 besuki, tulungagung. Skripsi. Surabaya: Universitas Airlangga.
Cita, D, A. 2014. Pengembangan Materi dan Daya Terima Pendidikan Sekolah Dasar. Skripsi. Bandung: Institut Pertanian Bogor.
Handayani I, Lubis Z, & Aritonang E, Y. 2018. pengaruh penyuluhan dengan media komik ular tangga terhadap pengetahuan tentang uah dan sayur pada siswa MTs-S almanar kecamatan hamparan perak . Jumantik. 3 (1) : 115.
Kementrian kesehatan RI. 2013. Riset kesehatan dasar 2013. Jakarta: badan penelitian dan pengembangan kesehatan, kementrian kesehatan RI.
Marisa, nuryanto. 2014. pengaruh pendidikan gizi melalui komik gizi seimbang terhadap pengetahuan dan sikap pada siswa SDN bendungan di semarang. Journal of Nutrition College. 3 (4) : 925-932.
Notoatmodjo, S. 2014. Ilmu Perilaku Kesehatan. Edisi 1. Jakarta: Rineka Cipta.
Spronk I, Kullen C, Burdon C, Connor HO. 2014. Relationship between nutrition knowledge and dietary intake. British Jourmal of Nutrition. 111: 1713-1726.
Susanti W. 2016. Peningkatan kemampuan menyimak cerita anak melaluipenggunaan media film animasi. Jurnal pendidikan guru sekolah dasar. 9 (5) : 904-912.
Wawan A dan Dewi M. 2010. Teori dan pengukuran pengetahuan, sikap, dan perilaku manusia. Yogyakarta: Nuha Medika.
DOI:
https://doi.org/10.32382/mgp.v27i1.1511
Refbacks
There are currently no refbacks.
Copyright (c) 2020 Media Gizi Pangan

This work is licensed under a
Creative Commons Attribution-NonCommercial-NoDerivatives 4.0 International License
.
Published By : Poltekkes Kemenkes Makassar Jurusan Gizi
Office : Jl. Paccerakkang KM. 14 Daya, Makassar, South Sulawesi, 90242  View on Google Maps
Email  :  mediagizipangan@poltekkes-mks.ac.id
INDEXING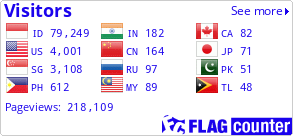 View My Stats